Pet safe houseplants; which ones are yea or nay and how to get around having a toxic houseplant
If you are thinking of getting a furry friend or moving to a new place with your cat and/or dog, setting up the right healthy environment for all members of the family is important. Plants are a great way to brighten up and introduce calmer surroundings. Unfortunately, most common houseplants can no longer be part of your household for the safety of your cats' and dogs' wellbeing.
To make things easier, I will provide you with as many plants as possible, one list which are safe for cats and dogs, and another, which contain unsafe indoor plants. That way you will be able to go through all your plants and judge for yourself how to set up your home and each room in a pet safe manner.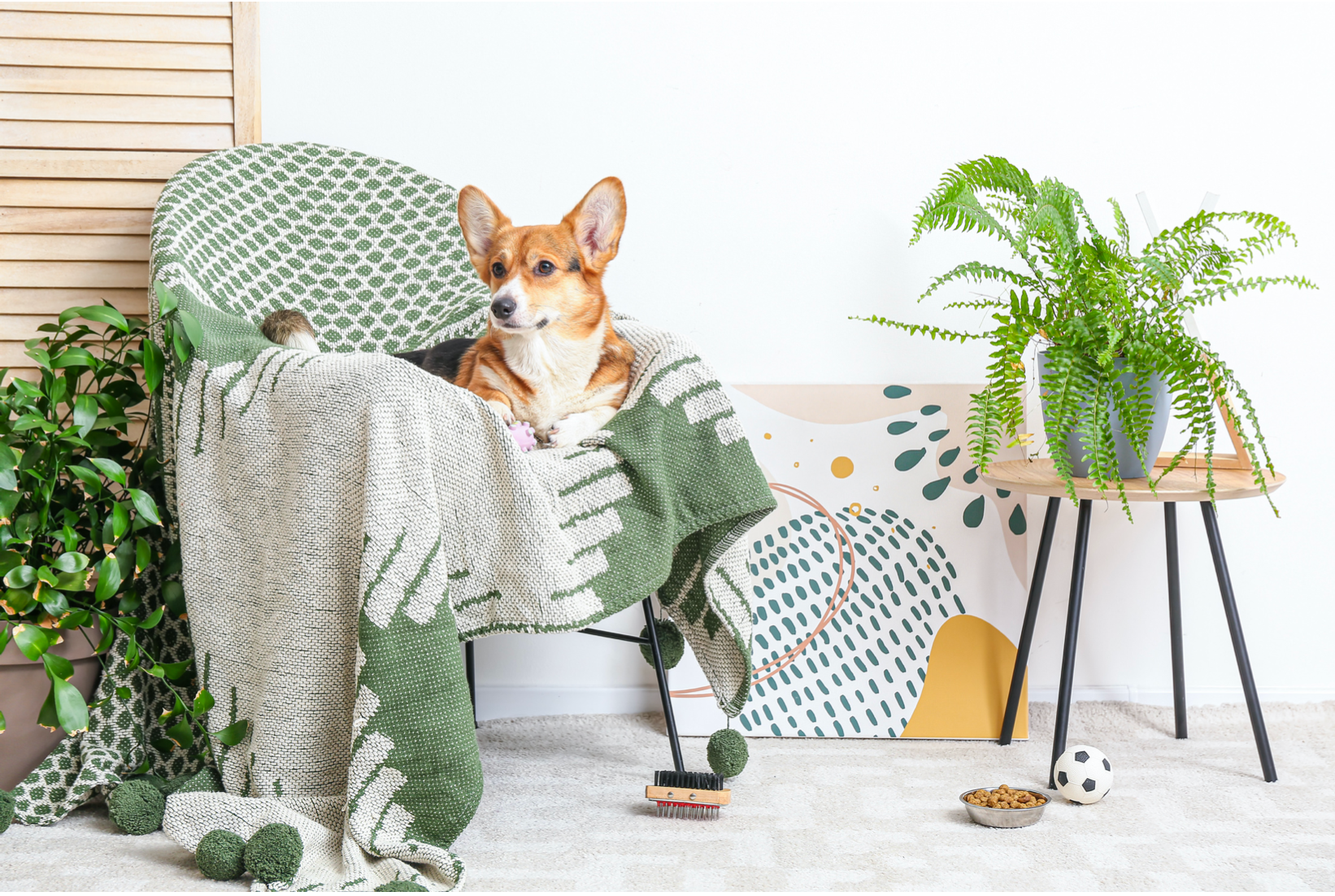 All pet friendly houseplants (non toxic)
Calathea (Prayer plant): Calathea lancifolia, Calathea zebrina, Triostar, Picturata, Sanderiana, Calathea whitestar, Calathea orbifolia, Calathea makoyana, roseopicta medallion, rufibarba (velvet), picturata crimson, Fusion white, roseopicta Silvia. In fact, most if not all Calatheas are pet safe but to be on the safe side, try and search about the specific Prayer plant you want to make sure it's a pet friendly plant.
Palm: Kentia, Parlour, Beaucarnea recurvata (Ponytail palm), Livistona rotundifolia (Foolstool), Areca, Phoenix canarlensis (Canary Island date palm), Coconut palm tree, Lady palm,
Fern: Boston fern, maiden, Bird's nest, Phlebodium aureum, Phlebodium blue star, Delta maidenhair, Staghorn fern, Japanese bird's nest, Pleated bird's nest, White rabbit's foot fern, Champion's bird's nest, Twisted bird's nest, Mother fern,
Peperomia: Pilea peperomioides, Peperomia pepperstop, Caperata Rosso, Piccolo Branda, Angular rocca scuro (dark green Beetle radiator plant), Peperomia argyreia (Watermelon), obtusifolia variegata, graveolens (Ruby glow radiator plant), Peperomia clusiifolia jelly, caperata red luna,
Hoya: obovata, Noona, obovata variegata, kerrii (Sweetheart), carnosa (Krimson queen), curtisii, burtoniae, marcophylla, parasitica
Other: Scarlet star, Orchid, Musa Dwarf Cavendish, Fittonia white forest flame, Aeschynanthus japhrolepsis (Lipstick plant), Maranta leuconeura, Ceropegia woodii (String of hearts), Grape ivy, curly spider plant and spider plant, Pachira aquatica (Money tree), Pineapple plant, Aspidistra (Cast iron plant)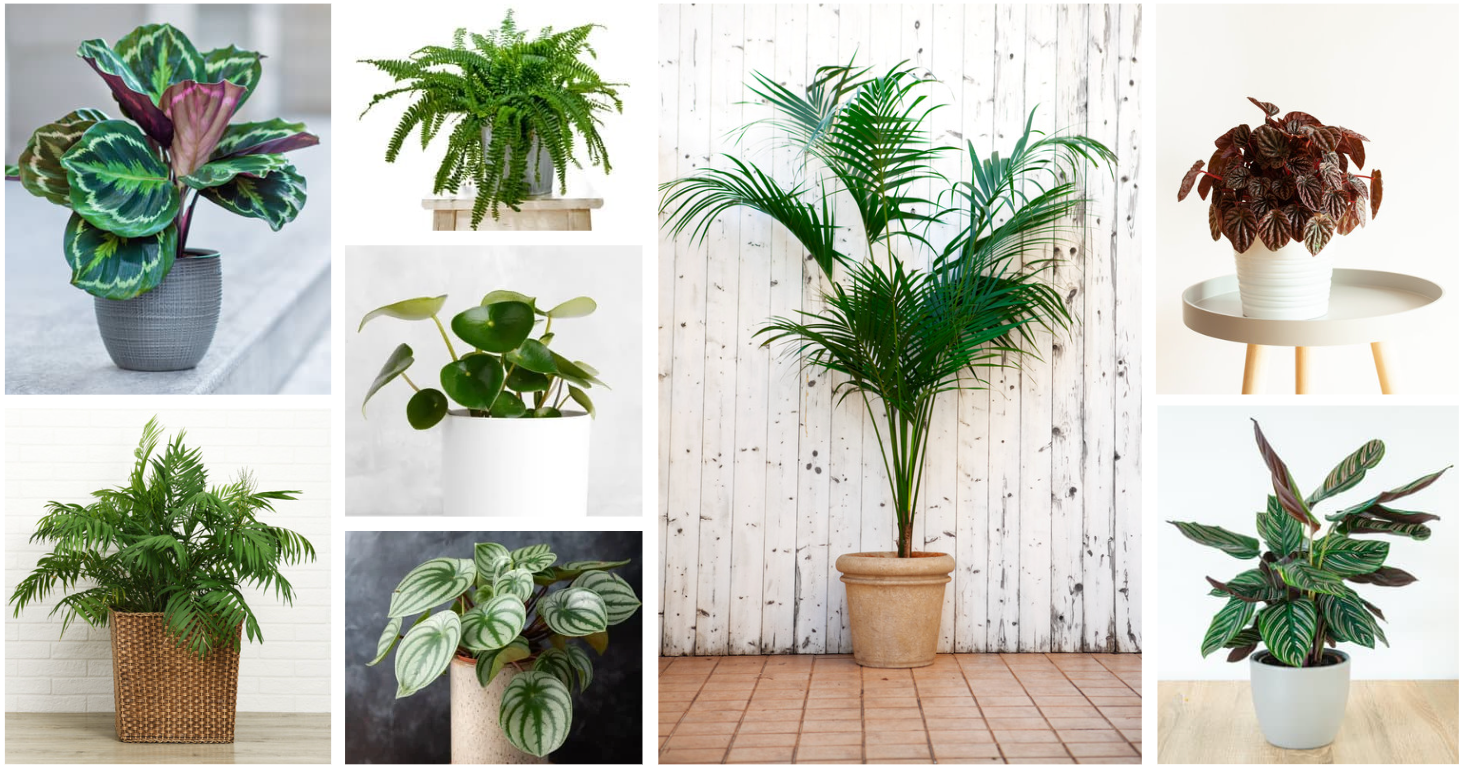 House plants that are safe for cats and dogs, so many different types that you are sure to find a plant for every corner of your house. Some require indirect light and others lower light, not to forget the many pet safe plants that can be in bright light.
Not pet safe houseplants
Pothos: Devil's ivy, Marble queen, Neon, Manjula, N'Joy, Jessenia, Baltic blue, Cebu blue, silver, Glacier, Trebi, Hawaiian, pearls and jade Pothos
Monstera: Deliciosa, adansonii, variegated Monsteras. Unfortunately, all Monsteras are toxic to pets if eaten.
Philodendron: hederaceum (Brasil), Scandens (Heart leaf), erubescence, melanochrysum, rojo, Birkin, bipinnatifidum, gloriosum, selloum
Alocasia: Polly, black magic, Rugosa, black velvet, Zebrina, dragon scale, green velvet, ported (Malaysian monster), odora, longiloba, cucullata. As with Monstera, Pothos and Philodendron, all types of Alocasia are toxic to pets.
Other: Peace lily, Caladium, Calla Lily, English ivy, snake plants (Mother-in-law's tongue), Dieffenbachia, Philodendron, arrowhead, Easter lily, ZZ plant, Sago palm, Syngonium, Bird of Paradise, Asparagus fern, Jade plant, Aloe vera,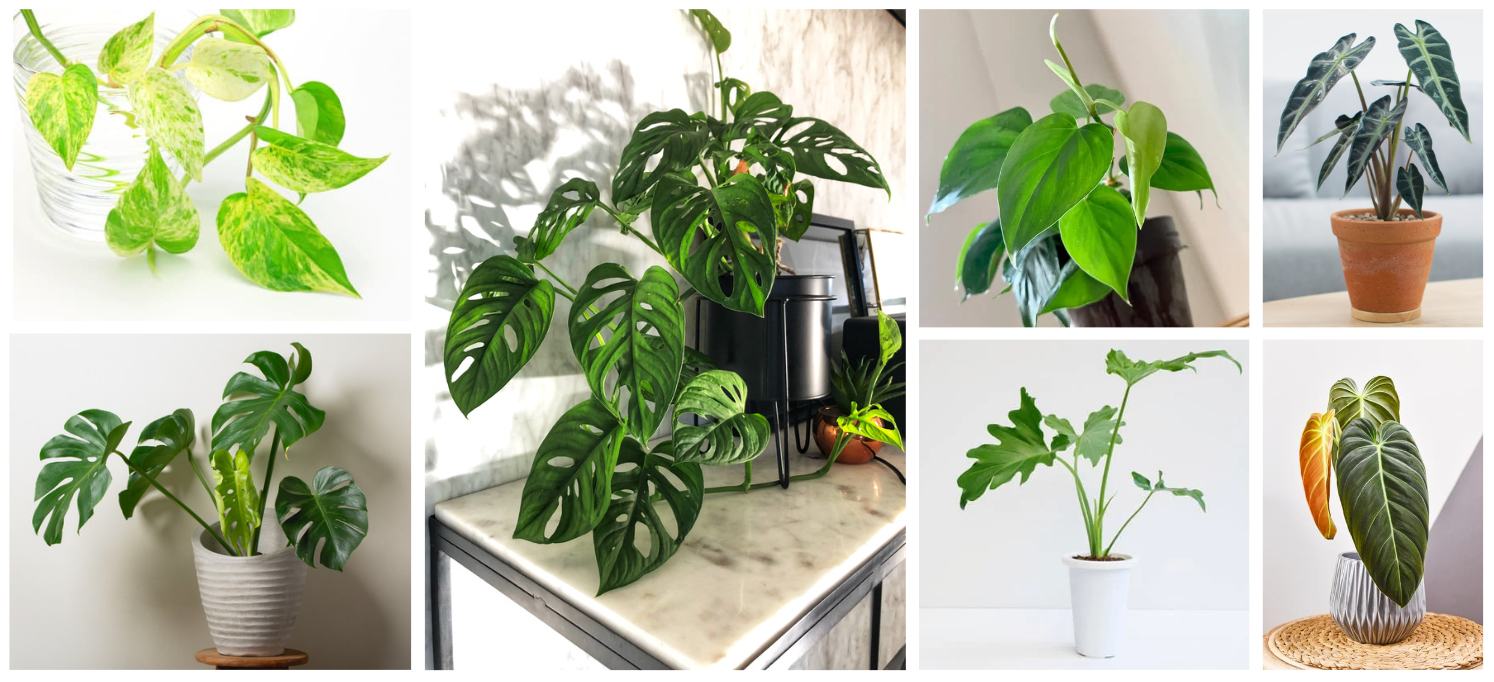 Don't give up hope, some of you plants you might want or have that is not complete pet safe can still be part of the house. You might have a bedroom with direct sunlight where your pet(s) are not allowed in or a shelf you can place them on.
How to get around having pets and toxic houseplants
An alternative if you have a plant that's toxic to your pet, move the plant out of its reach. That might mean putting it on a high shelf that's inaccessible to your pet or hanging your plants using hanging baskets. Or have an exclusive indoor plant room, where no pets are allowed. Some people won't allow their pets into their bedroom for varies reasons, and if the room provides direct sunlight during parts of the day, is an ideal place to allow your non-pet friendly plants to stay. Another bonus is the plants air purifying qualities, improving your bedroom environment.
There are a few plants that are severely toxic to your cat and dog, where your beloved pet only needs to rub itself against it to be poisonous. Make sure you have none of those in your house if you want your pets to be safe.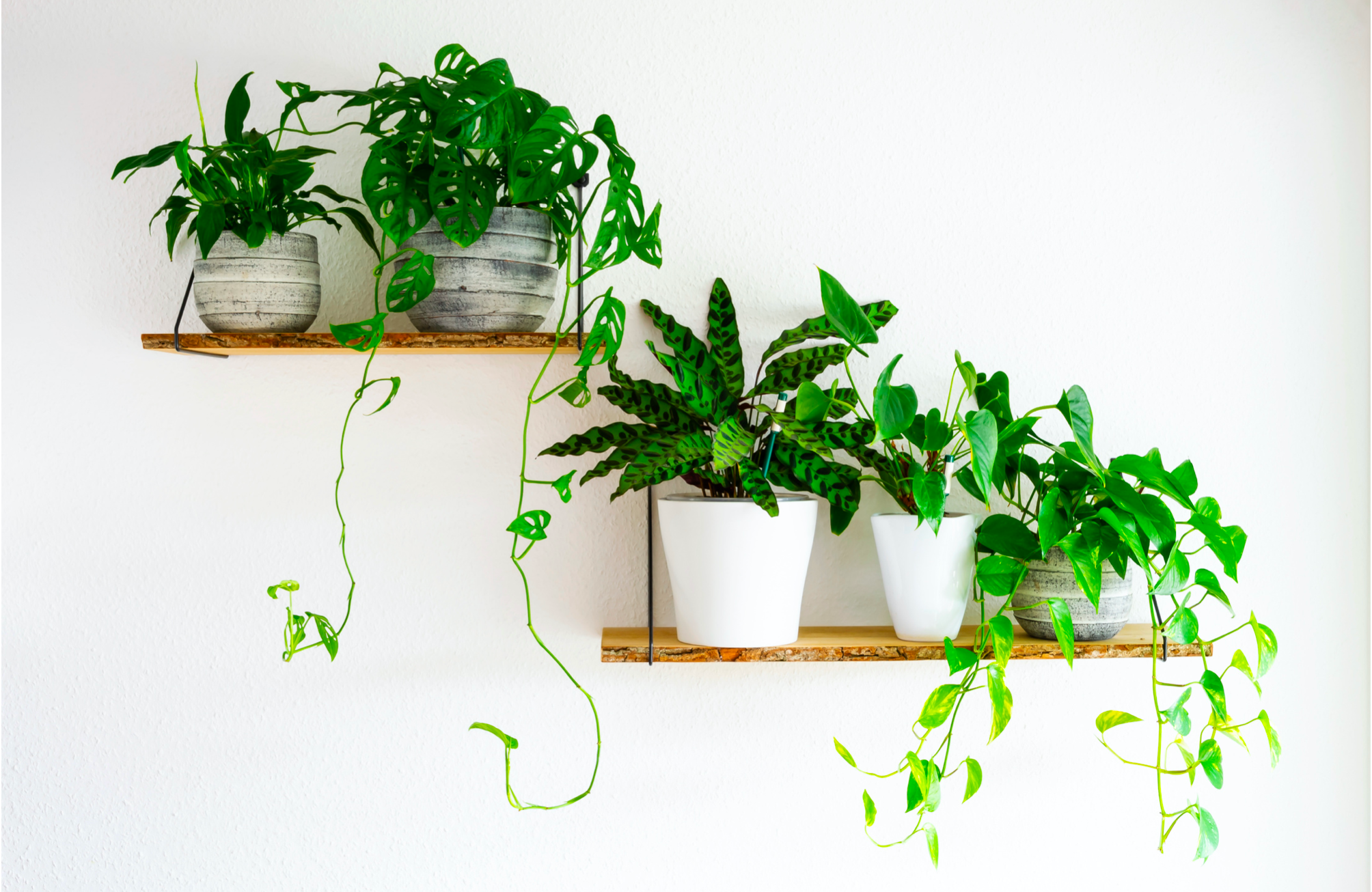 Placing plants on shelves are a great way of keeping toxic plants out of reach for your pets.
Deterrents for your curious cat
Move plants out of reach might be straightforward when it comes to dogs but cats have a knack for getting onto things they shouldn't. Probably due to their curious nature. Here are three ways to discourage your cat from eating your plants:
NoiseFor cats, you can use noise deterrents so your cat associate high noise with a specific plant. Unfortunately, that require you to be home most of the time and in the same room as your toxic plants.
SmellSmell deterrent is another method you can try, using citrus spray as your cat can't stand that smell.
FeelLastly, you can also use tape or aluminium foil around you non pet friendly plants, as it creates an unpleasant surface for your cat to step on. And because of their peculiar behaviour when it comes to surface.
If you have a plant, your cat should have one as well. Some felines like to nibble on plants, so give your furry friend a cat-safe plant but make sure they don't eat to much as it can cause stomach discomfort, diarrhea and vomiting.
Signs that your cat or dog has eaten a toxic plant
If your beloved pet does digest a toxic houseplant, some of the most common symptoms will be redness, swelling, and/or itchiness of the skin or mouth. Additional symptoms to watch out for:
Breathing difficulties
Difficulty swallowing or drooling
Vomiting
Diarrhea
Excessive drinking and urinating
Fast, slow or irrigular heartbeat
If your pet eats a poisonous plant
Call your vet! Next, identify which houseplant it has eaten from and if you don't know the name of it, take the plant or a leaf with you so your vet can determine the right treatment. And if your pet vomits, take a small sample and bring with you as well.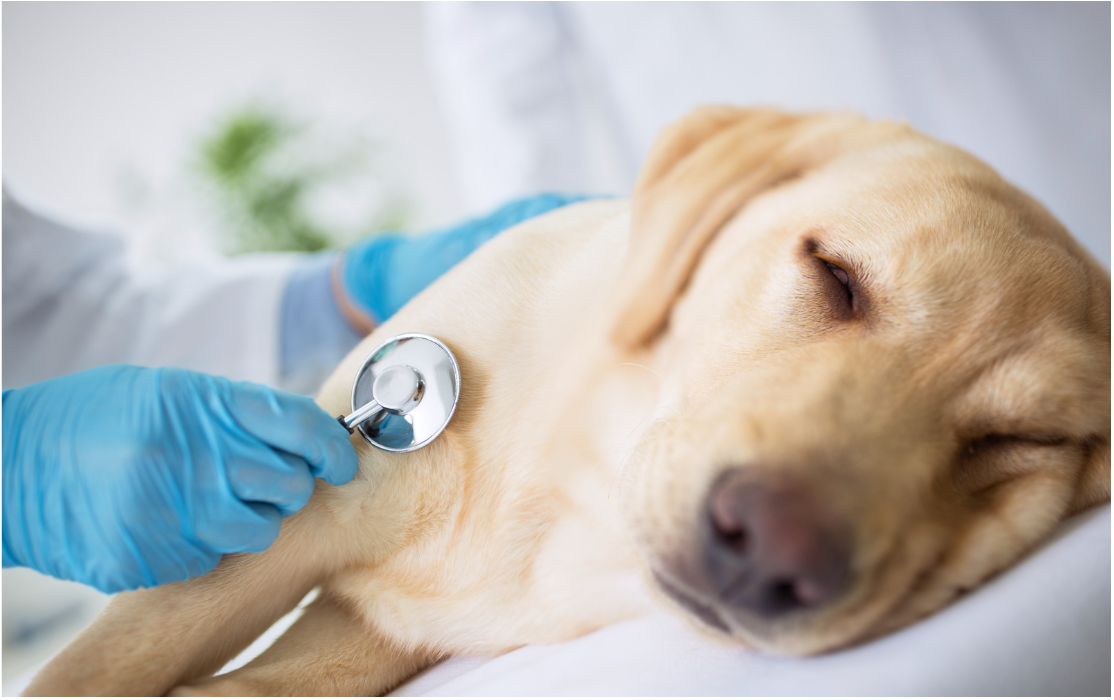 In case of worry, call your vet and explain the situation and the potential plant your pet has digested. Often check the foliage, flowers and leaves for any damage, if might give away what has been nibbled on and how much.
Plants that are deadly
It can sometimes be difficult keeping track of all pet friendly plants, so remember the following indoor plants, as the are directly lethal to your pets. Lilies are especially lethal to cats, so avoid having any in your home. Dieffenbachia and mistletoe are deadly for dogs. Sago palm is dangerous for all pets. To be on the safe side, search how toxic each plant in your house is to your pet.
And please note, many plant labels might indicate if a plant is pet-friendly plant but not all does, so check before buying.